Universal manual drilling system for foraminotomy
The instrument set is used to create surgical access ports in endoscopic or endoscopically supported interventions/operations on the lumbar spine, in particular if bone structures have to be removed on the way to the surgical site on account of anatomical special features or pathological changes.
Typical indications for the use of manual burrs are foraminal stenoses due to degenerative changes at the pedicle or facets.
The removal of bony barriers can be effectively carried out after positioning of special working sleeves using manual burrs under X-ray vision. The special shapes of the working sleeves protect the surrounding neural structures against mechanical damage in this process.
The instruments provide a supplement to the existing VERTEBRIS lumbar systems.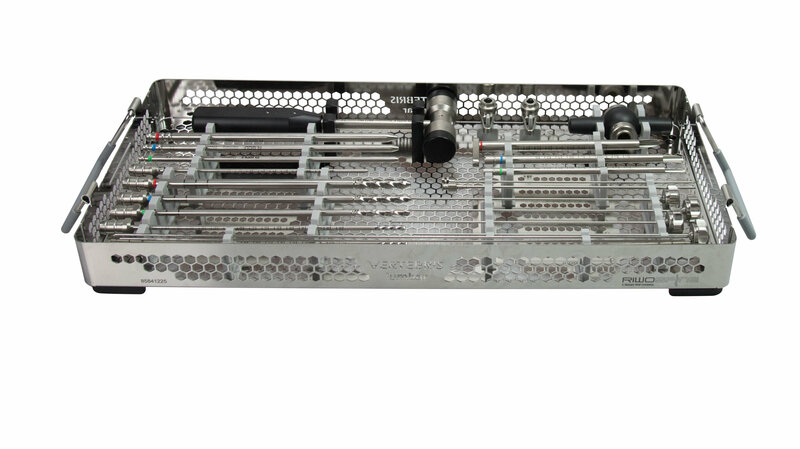 The multifunctional handle with an ergonomic grip ensures maximum control in the individual work steps and facilitates handling in a surgical intervention. An additional color marking for the instruments permits fast and unambiguous allocation of individual components that fit together.
The protection of neural structures was a top priority when this abrading system was developed. Specially shaped working sleeves and blunt abrading tips will protect nerve structures from mechanical damage.
Precise cutting performance
A special cutting ergonomic design guarantees high and precise cutting performance for minimal expenditure and permits effective and tissuepreserving resection of bone material.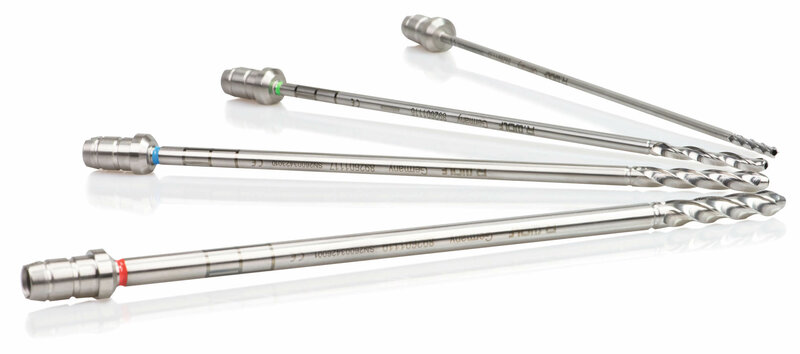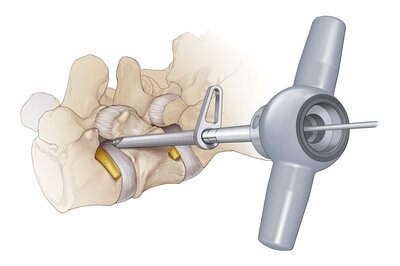 Innovative principles for efficient manual bone drilling
Protection of neural structures against mechanical damage with special working sleeves and reamers with blunt tip at the distal end
Easy to connect handle in unique ergonomic design
Matched sizes of different reamers
Lateral marking to protect against penetrating too deeply into the spinal canal
A special cutting ergonomic design guarantees high and precise sharp cutting performance
Color marking for fast allocation of individual components
in one of our training courses for full-endoscopic spine surgery.
Send your request now and we will prepare an individual training concept for you.