Lumbar interbody fusion with VERTEBRIS
The VERTEBRIS stenosis instrument set is specially designed for advanced indications in full-endoscopic spine surgery. This system expands the full-endoscopic surgical range to many more indications in the lumbar spine beyond decompressions.
In the case of spinal fusion, the VERTEBRIS stenosis set combines effective discectomy, precise laminectomy and foraminotomy with the key benefits of full-endoscopic spine surgery.
It also enables the safe placement of an interbody fusion device, by optimal preparation of all anatomical structures and clear visualization.
While exhibiting a small outer diameter, the working channel of 5.5mm allows comparably large tools to reach the target area and resect osseous structures fast and effectively. With the small outer diameter, this advanced surgery stays truly minimally invasively.

Precise Laminectomy and Foraminotomy
The optimized and powerful cutting performance of all VERTEBRIS burrs enables surgeons to perform all kind of bone resection very precisely and efficiently.
The unique TipControl articulating burr allows a large intraoperative resection radius under permanent endoscopic view due to its distally bendable burr tip.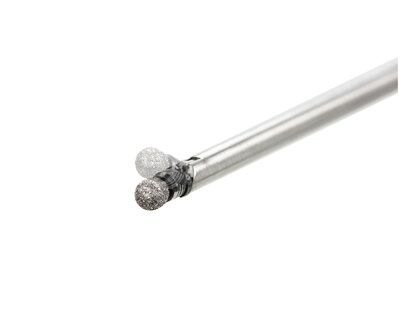 A key benefit of endoscopic surgical procedures for the spinal column is that the angled direction of view enables users to "look around corners" and this permits greater visualization over a larger area during an operation. It is absolutely crucial that the working instruments (and abrading instruments) can be adjusted and angled to the match the field of view in order to perform efficient interventions during endoscopic procedures.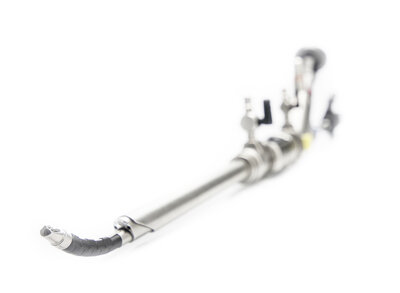 In full-endoscopic procedure, a discectomy can be performed under permanent visual control.
For the removal of the disc material the VERTEBRIS set offers a solid range of rigid and deflectable forceps and punches for a wide intradiscal range of motion.
The motor controlled TipControl Nucleus Resector is a unique instrument which perfectly fulfills the demand of effective disc removal. Nucleus material can be removed with this deflectable instrument under endoscopic view and control and can immediately be aspirated from the surgical field.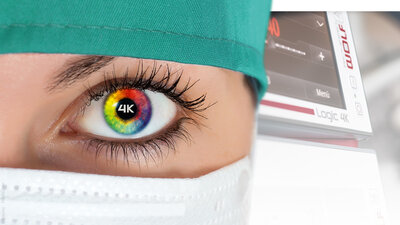 Visual endoscopic control of sufficient decompression of all neural structures is excellently feasible with high-resolution endoscopic imaging.
To guarantee the correct position of an interbody fusion device, visual control is essential. An endoscope gives surgeons the possibility of a clear inspection following implantation.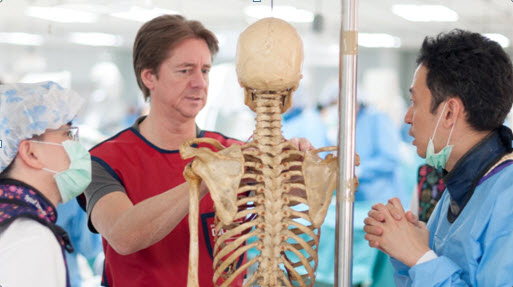 The RIWOspine education program offers excellent possibilities to learn more about the full-endoscopic technique for spine surgery or interventional percutaneous spine pain therapy.
It is a comprehensive training concept consisting of different modules to implement these innovative techniques successfully in your hospital.