Particularly in spine surgery, multiple images are used from various imaging media (e.g. X-ray, MRI, endoscopic image). With core nova, these can be optimally presented to the surgeon, documented and retrieved at any time. Additionally, all the equipment in the operating room (OR) can be networked in order to generate optimum efficiency and quality for surgeons and operating-room personnel.
All the planning and configuration of the core nova system is tailored to the working procedures and processes of individual hospitals in accordance with the needs profile that is developed for each site.
All modules are perfectly integrated and tailored to each other, and this system compatibility carries through installation, start-up, and maintenance, to ensure streamlined functioning of the operating room every day.
A modern core nova operating theater can be set up with a low initial investment. Continuous expansion of the system is possible at any time using connectivity and the reliable plug-and-play capability, without the need for any complex configurations. The total operating costs of the system are remarkably low.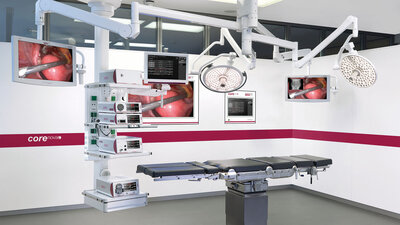 core nova is the result of know-how and vision for a completely new technological platform of operating room integration and consistent implementation of the system based on powerful and secure network technologies.
core nova offers many different options for introducing integration in the operating room and ensuring efficient and universal integration of devices and systems – for example intraoperative documentation using the endoscopy camera, professional media management and control of medical instruments.
core nova can be expanded at any time, independent of the initial configuration. The resources required for expansion are kept to a minimum with network technologies and modularity, and practical solutions are possible for any challenge – optimized to customer requirements, international standards and technological developments.
Today, core nova permits implementation of the latest, network-based OR integration to meet the requirements of the future.
core.browser 1.6 is the gate to the modern operating room that does not require a technical room nor a separate server rack – it runs directly on an endoscopic cart to save costs, time and space. Data from hospital networks will be available from the convenience of the mobile endoscopic unit for assignment and revision along with intuitive and easy access to medical device operations.
Captured images and videos are fully integrated into the digital workflow.
Overall, core.browser 1.6 is a day-to-day solution that perfectly supports the OR workflow with its clarity and simplicity.
DICOM Workflow with core nova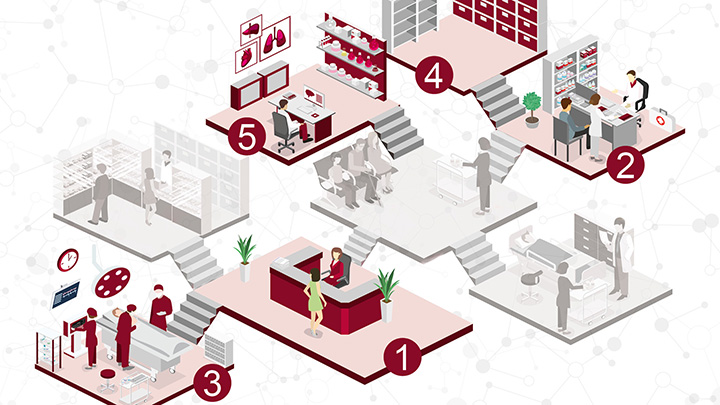 1. Registration:
Patient data is entered into hospital's IT system and gets an ID.
2. Scheduling:
OR is scheduled and registered.
3. DICOM Worklist:
Patient name is displayed on the core.browser worklist and gets selected to start the OR procedure. All images and videos recorded during the procedure get tagged with the ID.
4. Archiving:
OR procedure gets closed. Images and videos are stored inside the digital archive.
5. Call-up:
Images and videos can be called-up at any time again.
Video Interfaces
The Standard for Connections to Displays and additional Video Sources