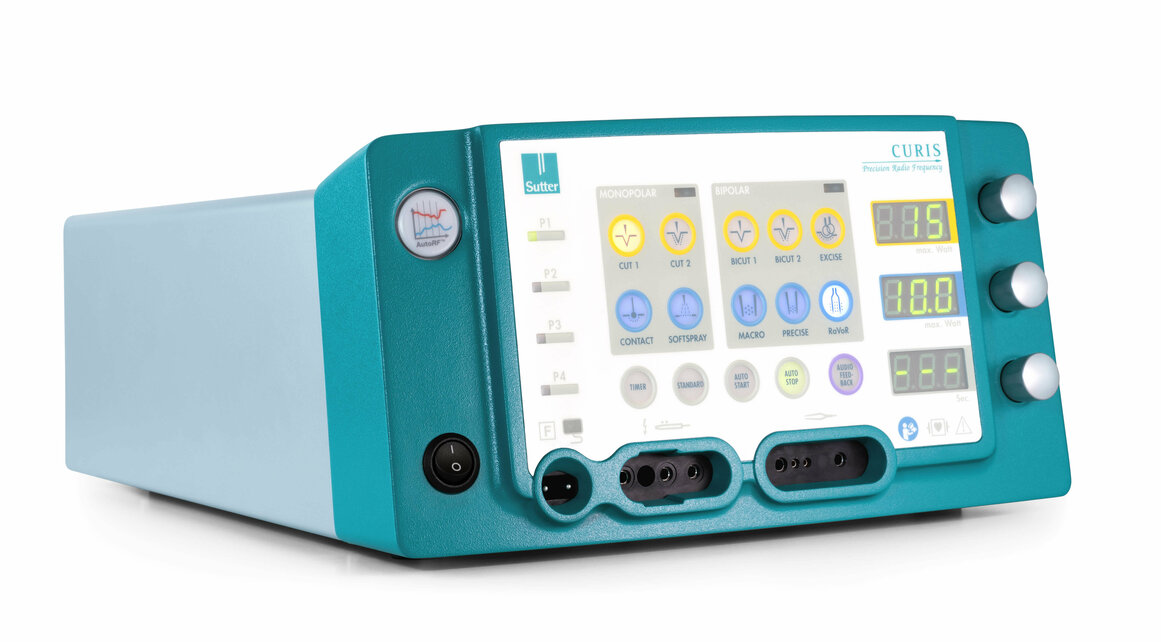 Precise and tissue conserving
The CURIS® Radiofrequency Generator with a working frequency of 4 MHz is the centerpiece of an effective, tissue-preserving resection and coagulation system. Compared to other radiofrequency devices available in the marketplace, the CURIS operates at a much higher frequency and provides precisely focused energy, ideal for applications in spine surgery.
While safe coagulation of the tissue can be achieved for tissue at the electrode tip, neighboring areas of tissue experience significantly less heat. The occurrence of thermally induced tissue damage in adjacent structures is thereby minimized1,2. The actively articulating TipControl RF Electrode permits the controlled positioning of the radio frequency energy in the tissue.
1. Muhlfay, et. al., A study on the type of lesions achieved by three electrosurgical methods and their way of healing, RJME 2015, 56(4): 1383-1388.
2. Hoffman, et. al., Comparative analysis of resection tools suited for transoral robot-assisted surgery, Eur Arch Otorhinolaryngol, 12 July 2013.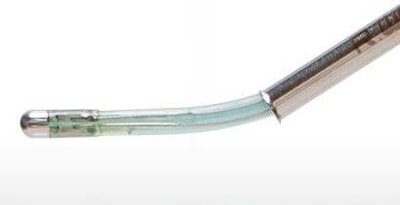 The next-generation radiofrequency solution – the TipControl Concept
TipControl instruments can be articulated at the distal end. They are used especially in full-endoscopic operations on the spine in order to achieve adequate range of movement through minimally invasive ports to the operating site.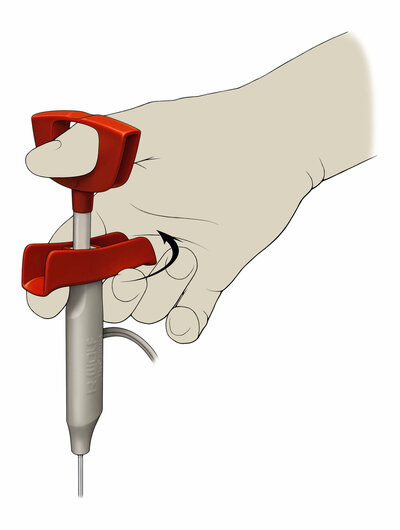 Precisely focused radiofrequency technology for full-endoscopic surgery on the spine. Advantages in function and ergonomics:
360° rotation without changing hand position
Ergonomic handle shape for optimum
control in all full-endoscopic approache
Thumb ring provides secure hold and control
Customized working lengths for interlaminar, cervical, denervation,
and transforaminal applications
Articulated tip allows precise and targeted use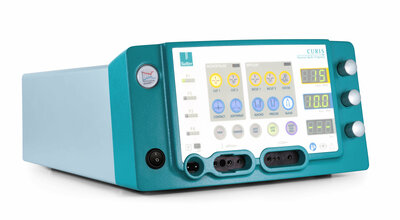 CURIS® Radiofrequency Generator
The precisely focused effect of the 4 MHz technology to conserve peripheral tissue makes the CURIS® Radiofrequency Generator ideal for applications close to sensitive structures, as necessary in e.g. neurosurgery and spine surgery. The complete radiofrequency surgery solution offers efficient coagulation and a range of cutting modes in monopolar or bipolar operation.