PERCULINE joint is a universal instrument system for percutaneous denervation of the facet and sacroiliac joint using 4 MHz radiofrequency. The instrument set is used for percutaneous access to the facet and sacroiliac joints, for tissue preparation and dissection with manual instruments, and for coagulation, tissue reduction and ablation using radiofrequency.
The radiofrequency generator, Radioblator RF4, with an operating frequency of 4 MHz is the heart of this effective tissue-sparing coagulation system. In combination with the TipControl RF electrode, which can be actively angled, controlled positioning of the radiofrequency application in the tissue is guaranteed.
Denervation of the facet and sacroiliac joint.
Thermal denervation of the vertebral or sacroiliac joints involves interrupting the transmission of pain signals from the site of origin, i.e. the vertebral joints, to the brain by heating the pain fibers. In this way, local discomfort can be significantly reduced.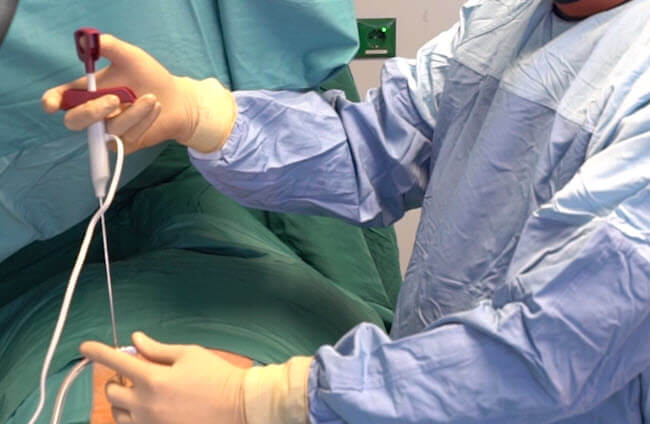 Denervation of the facet joint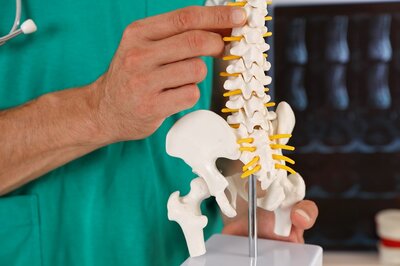 The small facet joints are surrounded by a dense network of nerve fibers. These are irritated by inflammatory processes that occur, for example, in osteoarthritis. Direct mechanical irritation can also occur due to instability. Leading symptoms are back pain or neck pain without significant radiation and without neurological deficits. Pain is directed along the medial branches of the dorsal ramus spinal nerve. Therefore, the goal of 4 Mhz radiofrequency denervation is to selectively destroy these nerve fibers to permanently interrupt pain conduction.
Denervation of the sacroiliac joint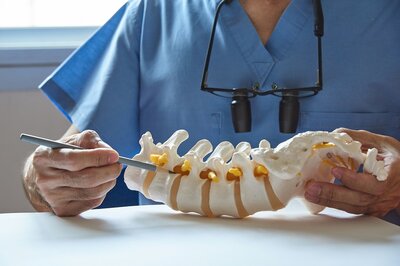 The sacroiliac joint is often a generator of back pain. Sacroiliac joint syndrome often occurs after spinal stabilization because of the increased stress placed on it after surgery. This in turn leads to mechanical and inflammatory irritation of the nerves at this joint.
Along the dorsal ramus of the spinal nerve, further transmission of pain is possible. These can be thermally eliminated at the point where the nerves leave the sacrum.
Treatment procedure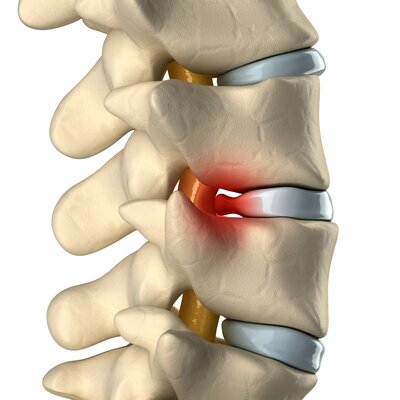 After local anesthesia, a puncture cannula is placed in the target area under X-ray guidance. The puncture cannula is then replaced with a guide wire and a dilator is inserted over this guide wire. After removal of the guide wire, the position of the dilator is checked under AP X-ray control and the working sleeve is inserted over the dilator. The TipControl electrode and RF application are then inserted and denervation is performed via the foot switch. The procedure can easily be performed on an outpatient basis.