Pioneering endoscopic spine surgery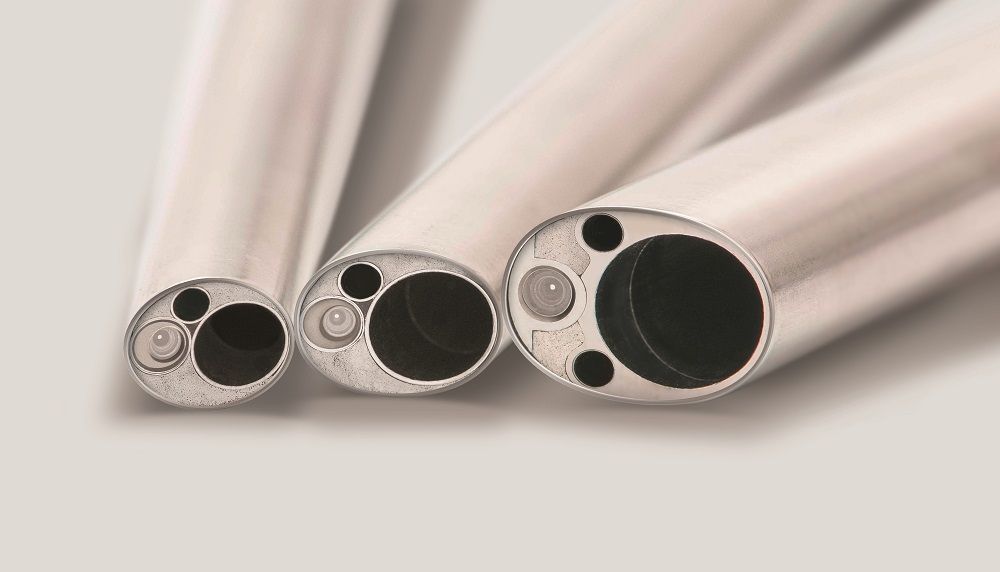 Endoscopic imaging has also been playing an important role in spine surgery for many years, because high-resolution intraoperative imaging facilitates minimalized access ports to the operating site. This therefore provides a tool designed to implement concepts for minimally invasive surgery.
Alongside the ventral endoscopic approaches to the spinal column, which are mainly used thorascopically for fractures and tumors, endoscopy is also being increasingly used for dorsal and lateral approaches in degenerative diseases.
Moreover, since the endoscope is used very differently in these techniques, further differentiation was required in order to compare the various techniques effectively. Techniques that place the endoscope for visualization in the operation tube are designated as endoscopically assisted procedures (e.g. also MED for micro-endoscopic discectomy).
Furthermore, full-endoscopic procedures have been developed and standardized in particular over the past 20 years by Richard Wolf GmbH.
What are full-endoscopic operating techniques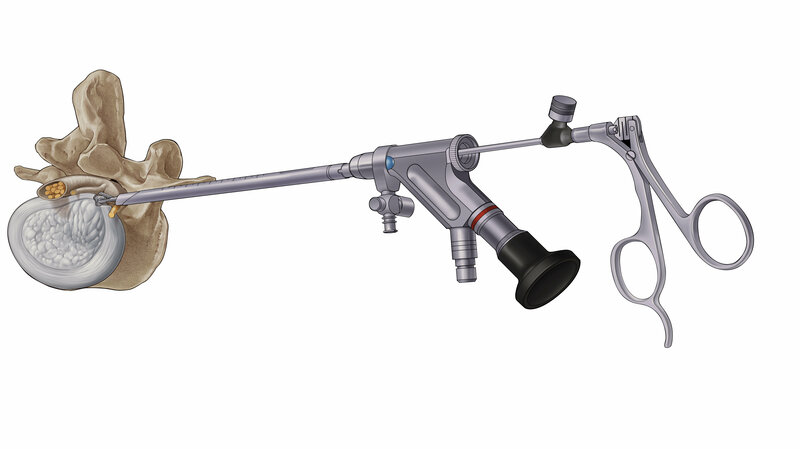 Operations carried out using full-endoscopic techniques represent a milestone in the development of percutaneous access ports to the spinal column, since full-endoscopic imaging (endoscope, endocamera, monitor) and special surgical techniques are able to significantly further reduce the access trauma experienced by patients compared with other procedures (microsurgery).
All instruments can be used under direct control through the endoscope with access ports <1 cm. Continuous irrigation through the endoscope guarantees a high image quality by continuously flushing the lens to remove blood and tissue. This means that all manipulations with instruments can be directly controlled and guarantee a high level of safety and effectiveness.
The concept of "full-endoscopic" provides clear differentiation from other endoscopic procedures which do not meet these criteria.
Over recent years, the development of innovative instruments and techniques specially associated with them have enabled us to include additional indications in full-endoscopic procedures. The surgical techniques outlined below were standardized and validated in randomized studies.
After tens of thousands of successful interventions on the lumbar spine, interventions on the thoracic and cervical spine are now possible for specific indications.
Advantages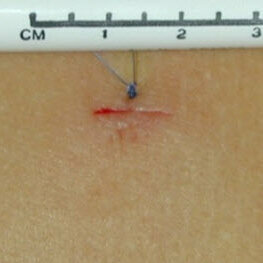 The very small (<1 cm) and atraumatic access port means that full-endoscopic techniques are regarded as the most minimally invasive surgical procedures.
Depending on the indication, patients are generally free of pain immediately and are mobile after the operation has been carried out. The techniques can therefore be performed faster and more efficiently than conventional procedures. The infection rate is virtually zero not least owing to permanent irrigation of the operating site during the course of the surgical intervention.
For patients:
very low level of access trauma
very slight postoperative scarring
fast postoperative rehabilitation
no infections
For surgeons:
excellent intraoperative visualization
efficient and precise performance of operations
high level of patient acceptance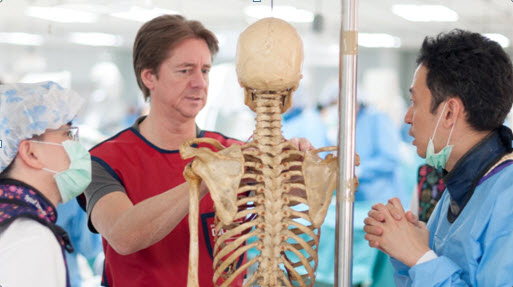 The RIWOspine education program offers excellent possibilities to learn more about the full-endoscopic technique for spine surgery or interventional percutaneous spine pain therapy.
It is a comprehensive training concept consisting of different modules to implement these innovative techniques successfully in your hospital.