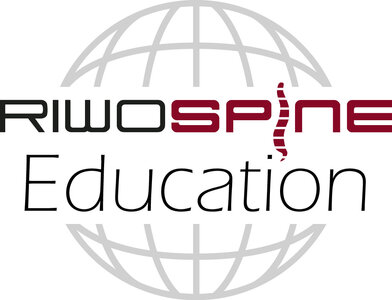 The RIWOspine education program offers excellent possibilities to learn more about the full-endoscopic technique for spine surgery or interventional percutaneous spine pain therapy.
It is a comprehensive training concept consisting of different modules to implement these innovative techniques successfully in your hospital. Over recent years, the program has been gradually optimized by incorporating experiences from practical application. It allows surgeons to use the system safely. The development of standardized procedures enables us to guarantee you a uniform level of quality across the world.
Depending on individual needs and requirements, a special training and installation plan will be prepared for each surgeon to reach the right level of intensity.
Clinic & Science
Join one of our international symposia to learn more about this most minimal invasive technique, the full concept of this surgery and scientific background. Live surgeries give you an impression of all possibilities in full-endoscopic spine techniques and interventional percutaneous pain therapy.
To discuss your experiences with colleagues and specialists or to see full-endoscopic operating methods in routine clinical work, we offer clinical observation sessions and fellowships at our reference centers.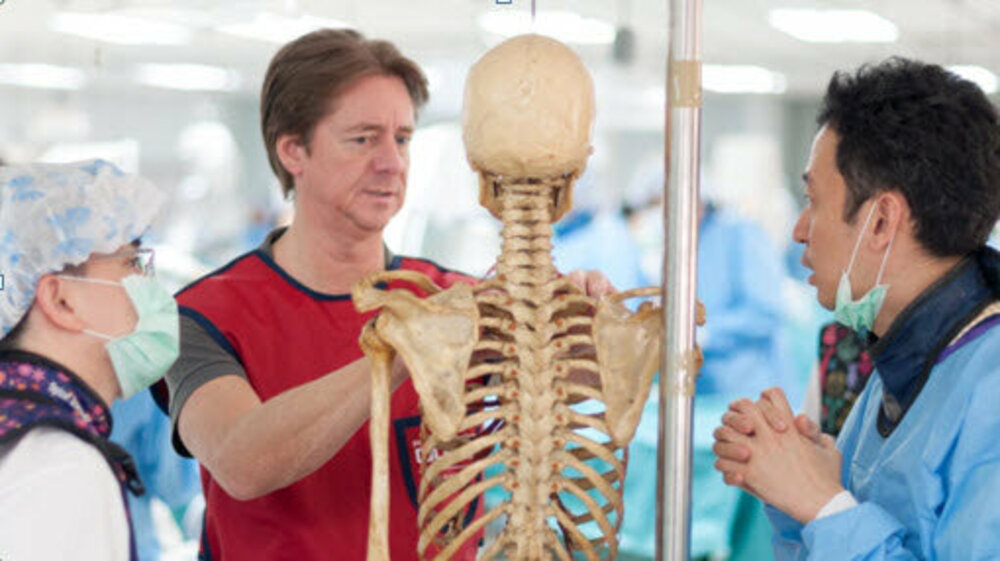 Surgical Skill Training
Our training courses are designed to the individual needs of each surgeon. Different types of courses allow surgeons to learn the techniques of endoscopic spine surgery or interventional percutaneous pain therapy step by step.
By choosing the type of workshop, you decide which course target you would like to achieve.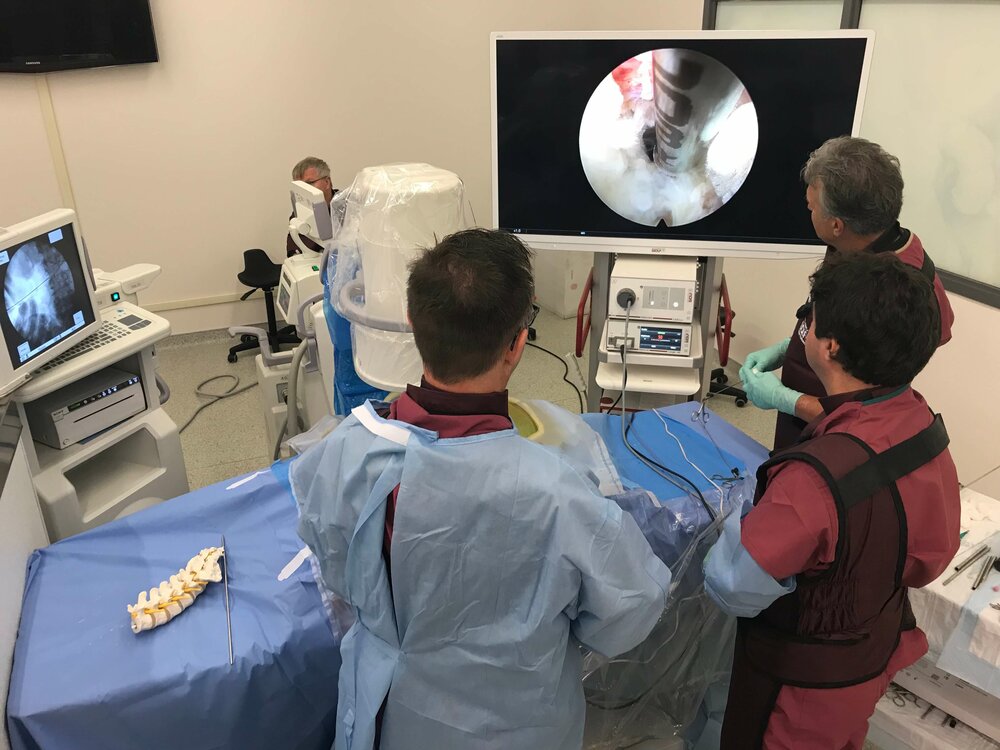 Application Support
An important step in learning this technique is to start in your clinic. Supported by our product specialists, we can ensure that you can carry out every case with the most precision and certainty right at the beginning.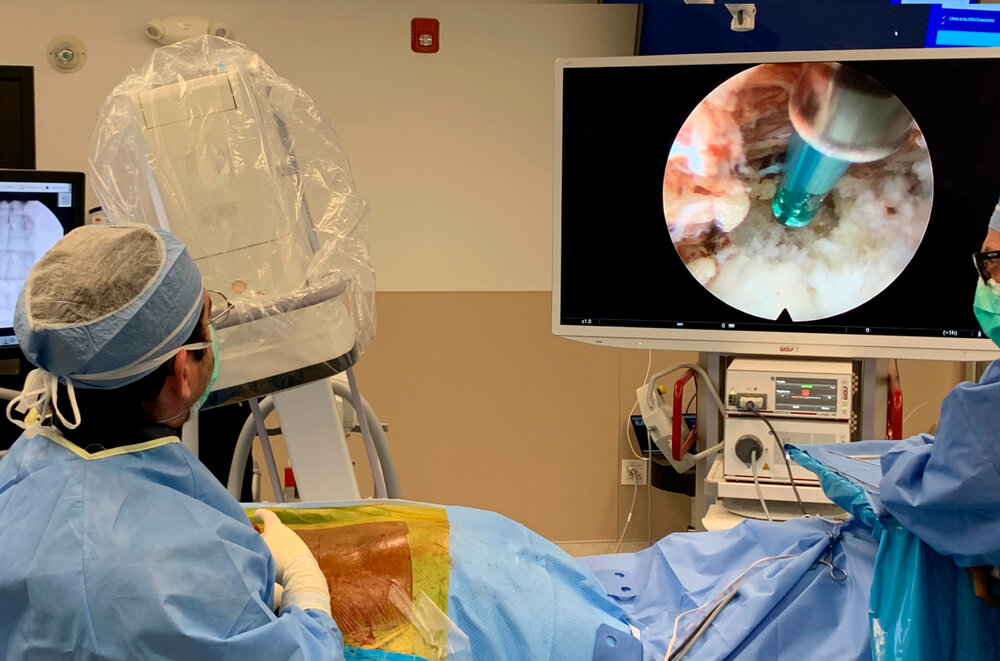 Full-endoscopic Spine Surgery Training Modules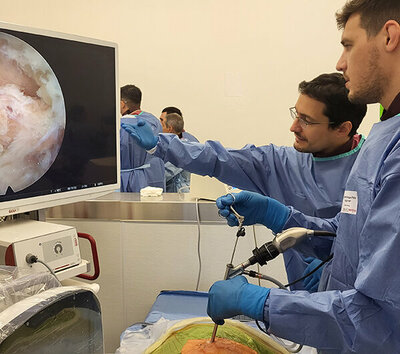 The aim of this course is to get to know the scientific backround and the possibilities in full-endoscopic spine surgery, to learn principles and techniques and to make initial practical experiences with the full-endoscopic technique on the lumbar spine in hands-on training.
After the course, you will know the standardized endoscopic approaches to the lumbar spine and indication criteria.
Practical exercises for participants on specimen or training models
Live demonstrations of full-endoscopic lumbar surgeries
Theoretical steps for interlaminar / transforaminal technique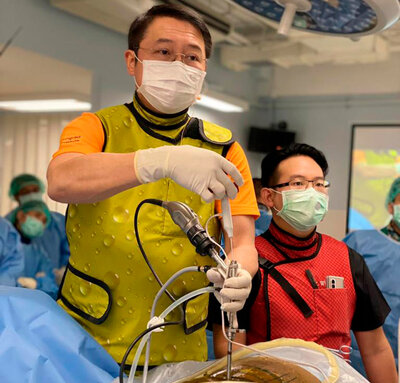 The aim of this course is to enable surgeons to start with full-endoscopic spine surgery in their hospitals. After the course you will be able to perform simple clinical cases, supported by our clinical specialists or instructors.
Theoretical and practical steps for interlaminar/transforaminal technique
1 day practical exercises for participants on specimen
Use and advantage of different instruments and devices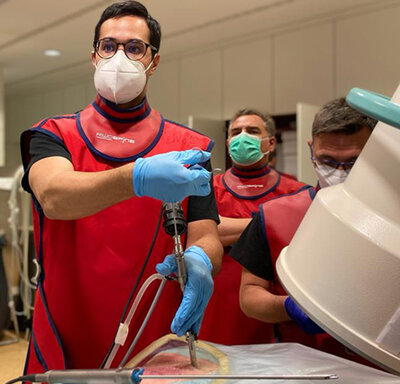 In this course, experienced spine surgeons have the opportunity to expand their already existing knowledge and skills in full-endoscopic techniques and to learn the use of special instruments. Participants in this course should already have performed full-endoscopic surgery on several cases.
There are different types of Master Class training available, which can be requested depending on your demands.
Master Class Training lumbar stenosis
Master Class Training cervical
Master Class Training lumbar interbody fusion
Pain Management Training Courses
Facet and SI Joint Denervation / Nucleoplasty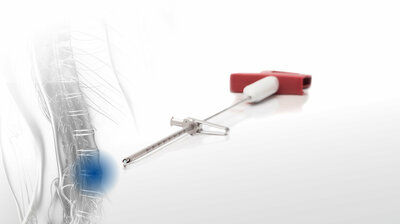 This one-day course focuses on percutaneous and endoscopic techniques for the relief of pain related to peripheral structures of the spine. Pain Management Physicians and Surgeons are invited to learn denervation and basic decompressive techniques through extensive hands-on practice in the cadaver lab.
E-book for full-endoscopic spine surgery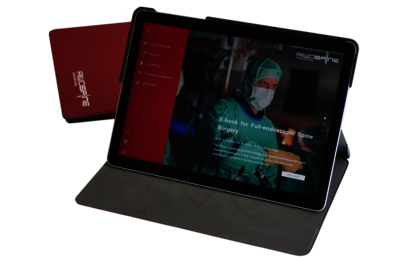 "This E-book combines standardized surgical techniques with years of practical experience to help surgeons to perform full-endoscopic techniques at the spine in the best possible way."
Dr. Sebastian Ruetten, Dr. Martin Komp and Dr. Ali Güven Yörükoglu share all their experience and knowledge about full-endoscopic spine surgery with interested spine surgeons to make sure everyone can benefit from their insights.
Advantages:
Comprehensive and all in one information

Step-by-step instruction videos for a quick overview and recap of the individual surgical steps for interlaminar, foraminal approach and over-the-top decompression

Detailed information about OR preparation and set-up

Full case videos which can be selected by different filters to see exactly the case surgeons are most interested in

RIWOspine product overview and information

Latest approach and surgical background information about the criteria how to select the different approaches

High-quality hardware for daily use and smooth operation
Questions?
We are ready to help!
Julia Armingeon
Event Management