PERCULINE – For an active Life
Interventional Pain Therapy
PERCULINE comprises four different instrument systems for percutaneous or endoscopically controlled denervation of facet and sacroiliac joints or for the treatment of intradiscal pathologies in the lumbar spine.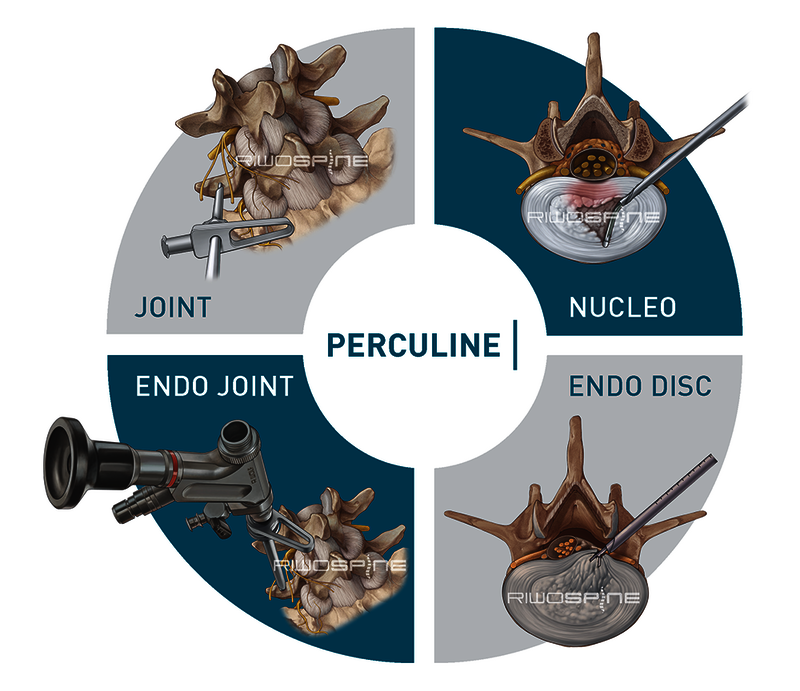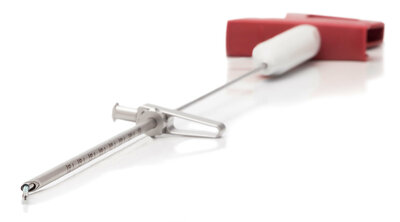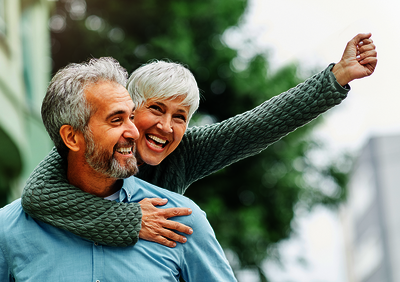 PERCULINE is a reusable instrument system for interventional percutaneous and endoscopic pain therapy of the lumbar spine using 4 MHz radiofrequency therapy.
RIWOspine's PERCULINE instruments are specifically designed for interventional pain management using precise 4 MHz radiofrequency application.
With an operating frequency of 4 MHz, safe coagulation and ablation of tissue is achieved and adjacent tissue areas are less heated. Thus, the occurrence of thermally induced tissue necrosis and irritation of nearby nerves is significantly minimized.
The actively bendable bipolar TipControl RF electrode allows controlled positioning of the radiofrequency application in the tissue. The reusable access and working instruments with disposable cannulas and electrodes allow easy handling during application and a significant reduction in case costs.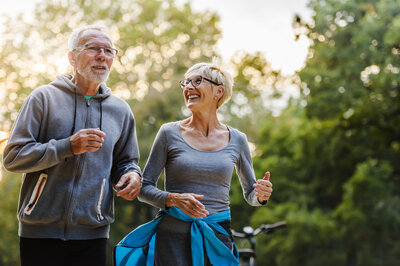 Minimally invasive surgery
Outpatient surgery under local anesthesia

Percutaneous access

Improvement of functionality and quality of life
Fast and efficient treatment
Tissue-sparing radiofrequency system

Cooling of the surrounding tissue through effective irrigation

Cost-efficient due to reusable instruments
Endoscopic visualization
With PERCULINE endo joint and PERCULINE endo disc

Documentation of the therapy result possible

Safe treatment via exact visualization of the working instruments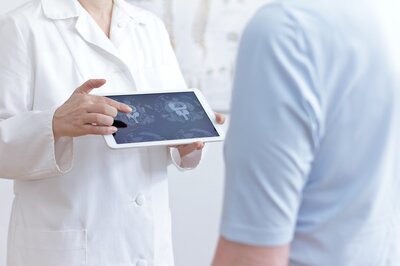 Arthrosis

Herniated disc

Sacroiliac joint syndrome

Spinal canal stenosis

Root irritation syndrome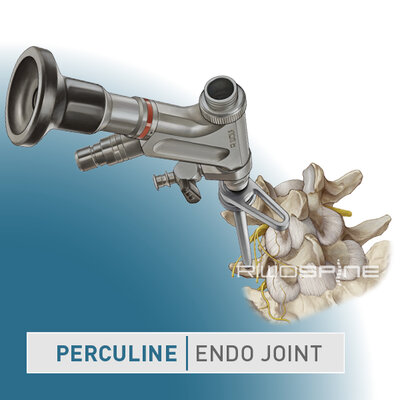 PERCULINE endo joint
For endoscopically controlled denervation of the facet and sacroiliac joint.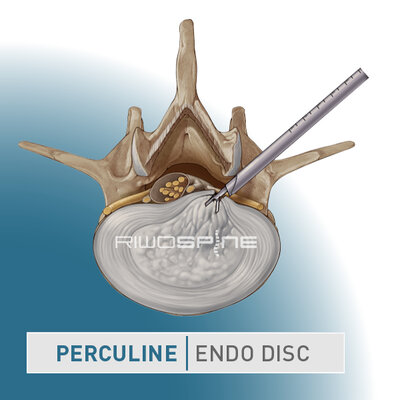 PERCULINE endo disc
For endoscopically controlled treatment of various discogenic pathologies.