Since the development of back pain can have different triggers, the first priority is to thoroughly examine and localise the cause of your pain. Afterwards, various therapeutic and surgical measures are usually available.
Muscular back pain
In particular, localised back pain with radiation around the trunk, neck and buttocks originates from muscles or tendons.
Overuse, misuse or lack of movement can cause tension, which can lead to shortening and inflammation of muscles and tendons.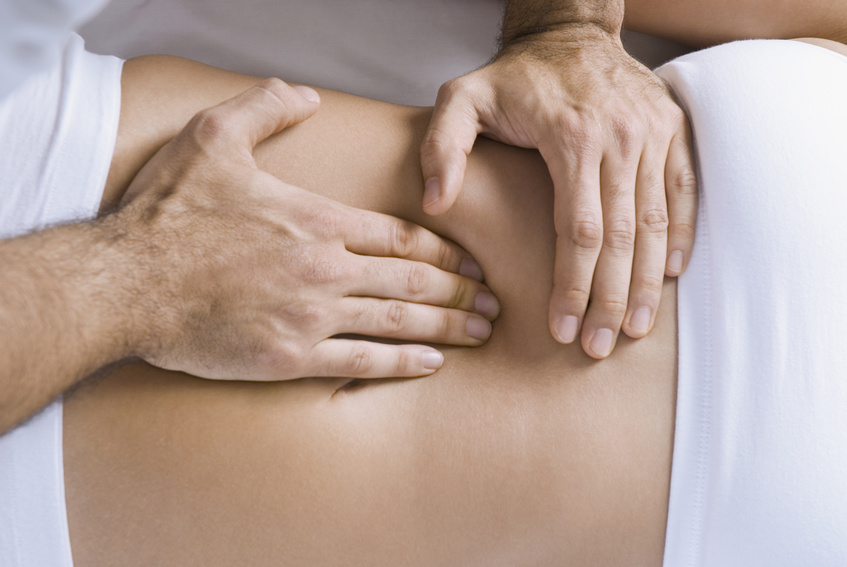 Back problems caused by ageing and wear and tear
Wear and tear-related complaints are among the most common diseases of the spine, as the structures in the spine change with age and wear.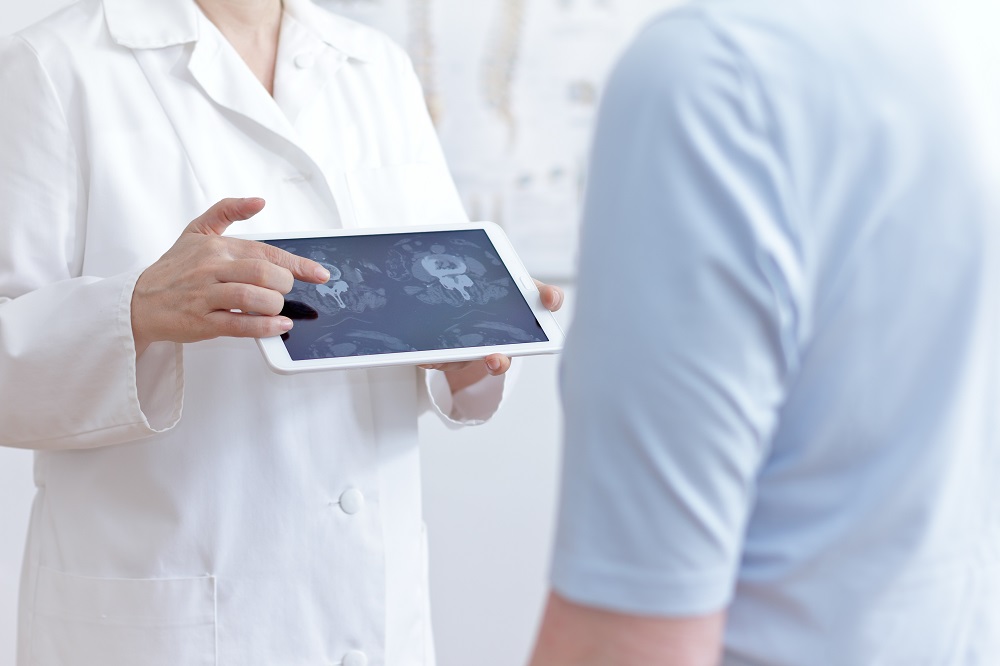 Herniated disc
The intervertebral discs consist of a cartilaginous outer ring and a gelatinous core. With increasing age and wear, the elasticity of the material decreases and the cartilaginous outer ring becomes brittle. Thus, due to a sudden higher load, the inner core material of the intervertebral disc can protrude outwards and press against the nerve structures. If this happens, we speak of a herniated disc. Typical symptoms are severe pain in the limbs (cervical spine, arms, lumbar spine, legs), as the nerves under pressure run from the spine to them.
If the pressure on the nerve structures becomes too great, this can even lead to sensory disturbances and even paralysis.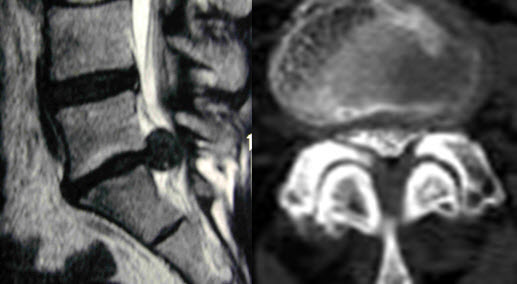 Spondylosis, spondylarthrosis or degenerative scoliosis
Wear and age-related changes in the intervertebral discs can also affect the stability of the spine. The increased mobility of the individual vertebral segments leads to greater stress on the bony parts, which deform as a result. In this case, we speak of spondylosis, spondylarthrosis or degenerative scoliosis.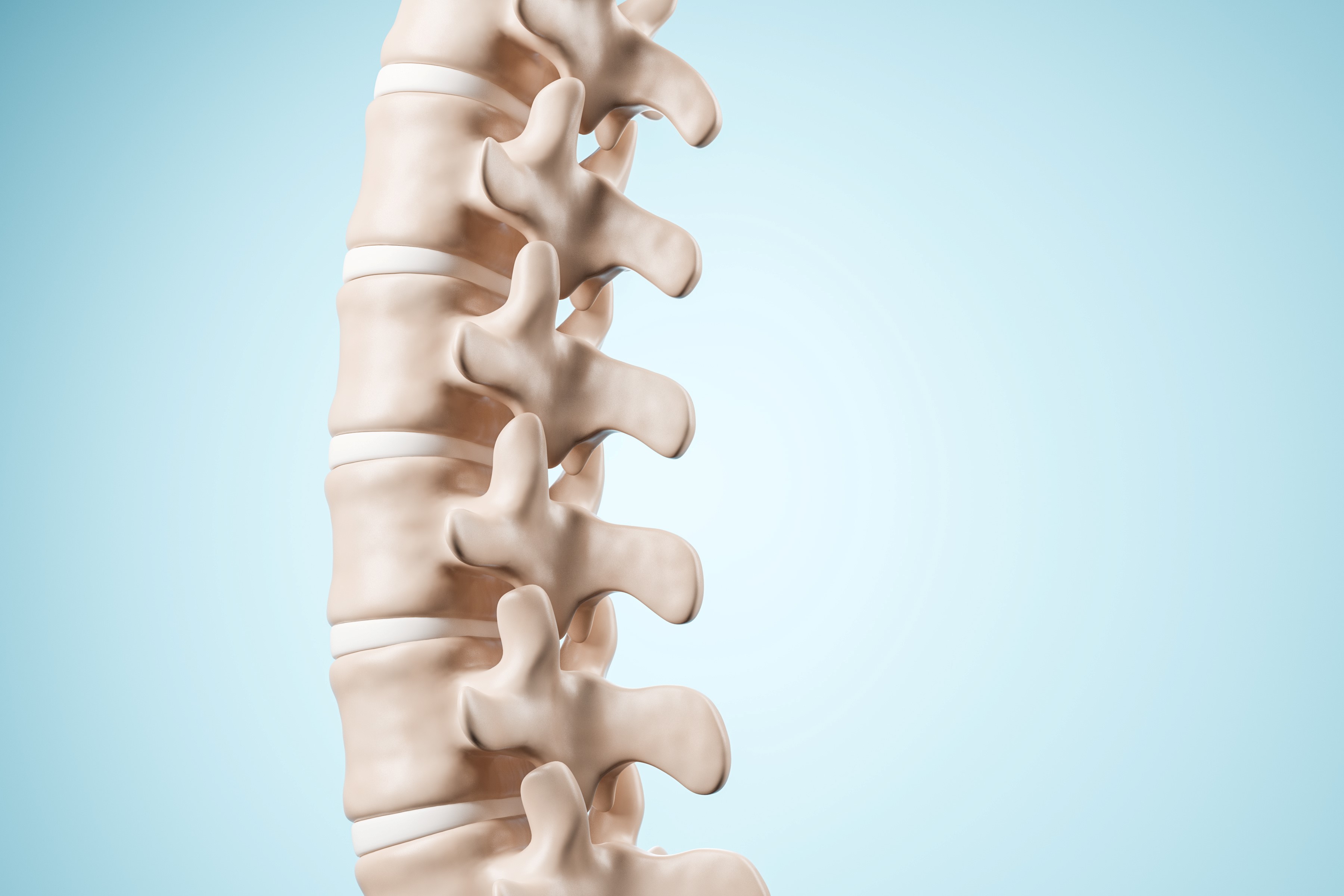 Spinal canal stenosis
Narrowing of the spinal canal can lead to spinal stenosis.
Due to the narrowing of the blood vessels that feed into the spinal canal, the symptoms can be very varied and develop over time. The symptoms can vary from back pain, leg or arm pain, muscle tension to bladder and/or rectal disorders (incontinence) and/or restrictions in sexual function.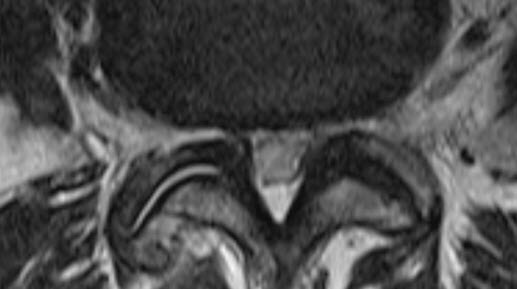 Spondylosithesis
However, instabilities can also lead to so-called spondylolisthesis, in which vertebral bodies shift in relation to each other. In particular, back pain and possibly symptoms similar to those of spinal stenosis can be produced.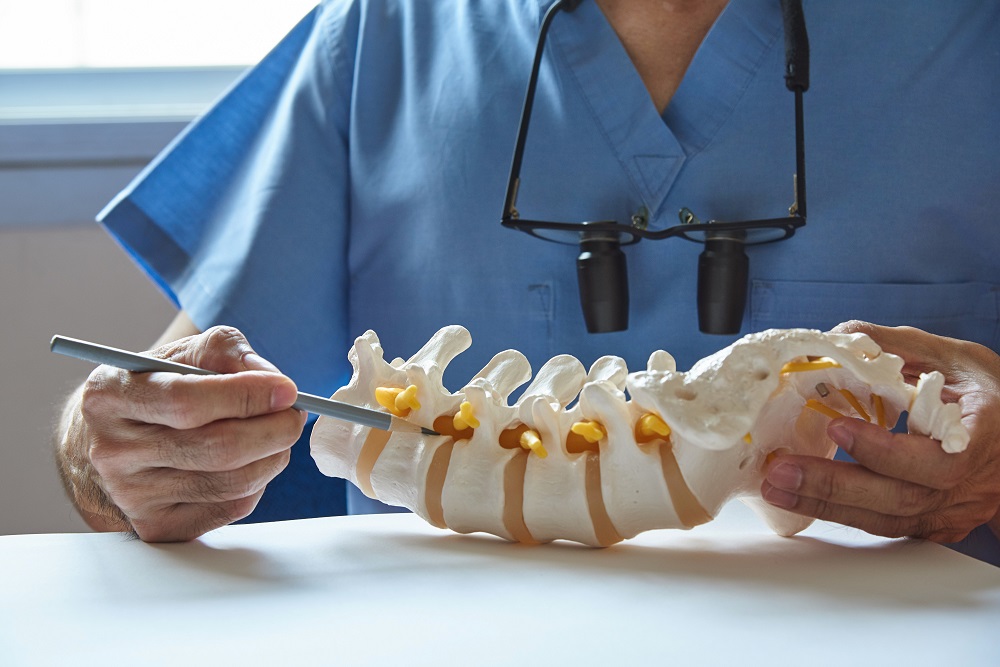 Facet joint or sacroiliac joint syndrome
Back pain is also typical of facet joint or sacroiliac joint syndrome. This clinical picture is also caused by wear and tear and ageing of the spine. Due to instabilities, the so-called small vertebral joints (facet and sacroiliac joints) are subjected to greater stress. As with the knee and hip, this can lead to arthrosis, which causes pain due to the inflammatory processes.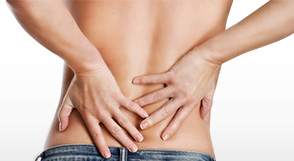 Other clinical pictures
In addition to the complaints and their causes already mentioned, there are of course other pain-producing diseases of the spine, such as tumours or congenital or genetic malformations.