Full-endoscopic procedures
Minimally invasive spine surgery compares as effectively as open spine surgery, but results in less trauma, shorter recovery times and shorter hospital stays. Instead of traditional large surgical incisions, only small incisions are needed.
Advantages of minimally invasive spine surgery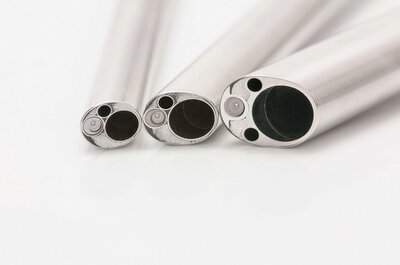 Faster recovery time than open spine surgery

Less blood loss

Less soft tissue damage

Less pain after surgery

Smaller surgical incisions

Less scarring

Shorter post-operative hospital stay
Open spine surgery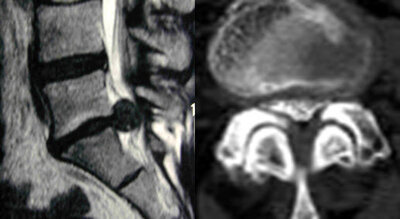 Traditional open spine surgery requires the surgeon to make a 5-6 cm incision and then pull the muscles along the spine to the side to gain the access needed for surgery. Moving the muscle with this technique allows the surgeon to access the area to be treated, but can cause soft tissue damage. This can lead to additional pain after surgery and a longer recovery time.
Minimally invasive spine surgery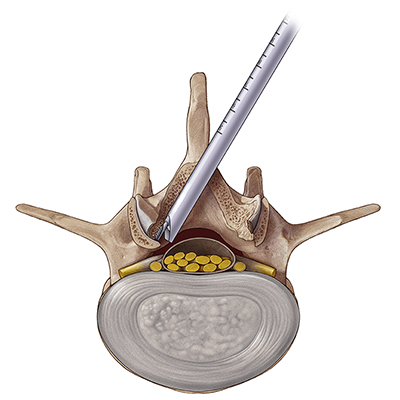 In full-endoscopic spine surgery, the surgeon makes a small incision near the area of the spine to be treated and then passes a tube-shaped instrument through the muscles down to the spine. Inserting the instrument creates a tunnel to the problem area on the spine and keeps the muscles open.
Using small instruments that fit through the centre of the created tubular working channel, the surgeon can access the problem area of the spine to perform the surgery.
The quality of imaging in endoscopic spine surgery is a prerequisite for safe surgery. The new 4K camera system from Richard Wolf offers the latest imaging technology for endoscopic spine surgery. Thanks to state-of-the-art video technology, the camera systems make the finest structures appear clearly. A brilliant visual impression improves spatial orientation and depth effect and facilitates the surgical procedure in spinal surgery.
After the procedure is completed, the doctor removes the tubular working channel and the muscles return to their original position.