RNOH offers the latest generation Full Endoscopic Spine Surgery to its patients
London / UK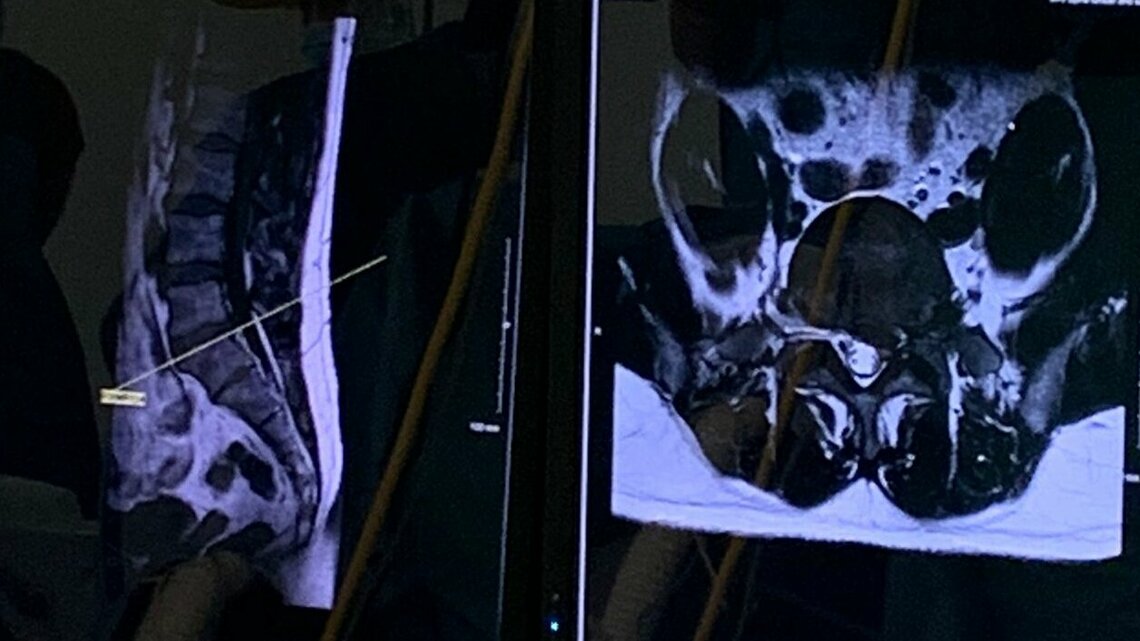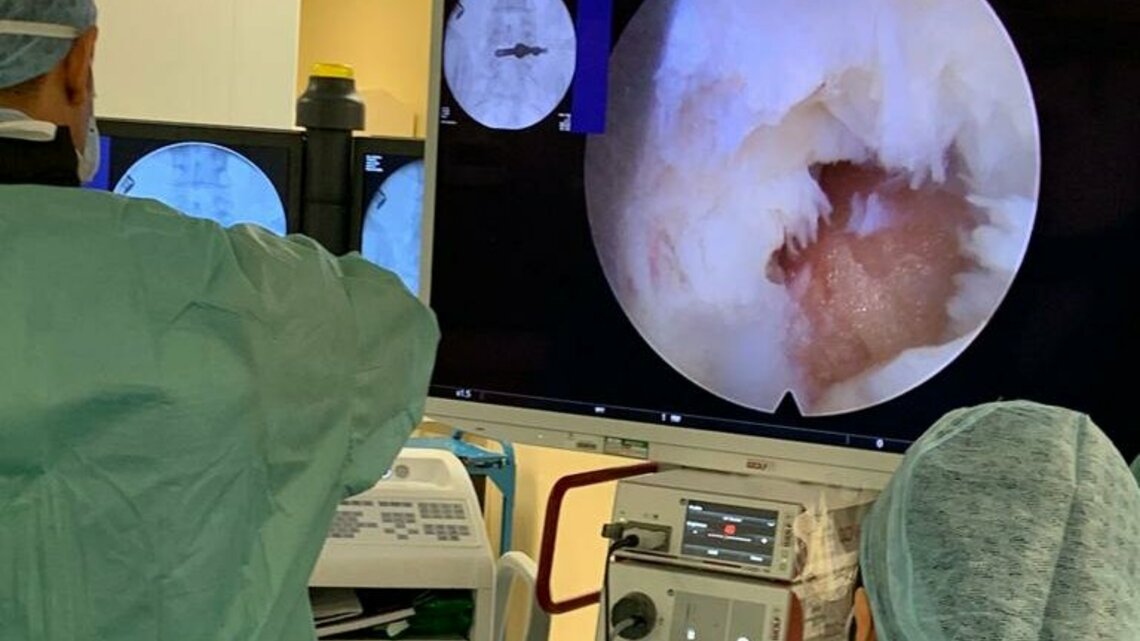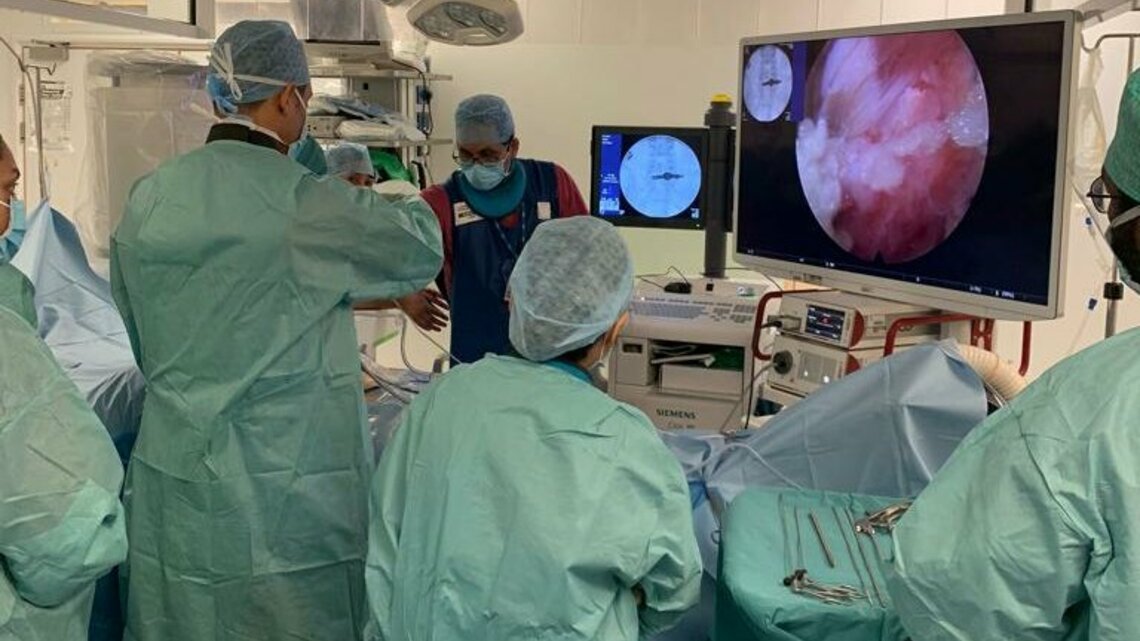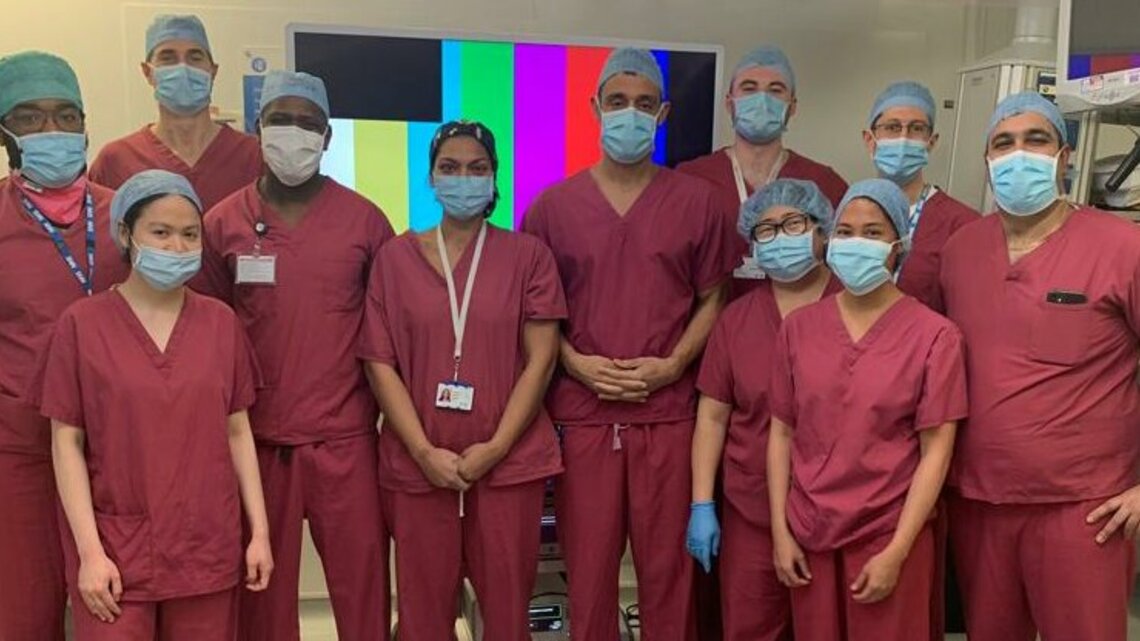 The Royal National Orthopaedic Hospital NHS Trust has become one of only a handful of hospitals in the UK able to offer pioneering full-endoscopic spine surgery to its patients. It is the first hospital in the London area able to offer patients the latest generation of Interlaminar Spine Surgery.
The equipment, made by German manufacturer RIWOspine GmbH, who has a subsidiary RIWOspine UK based in London, enables keyhole surgery for procedures previously done in an open fashion. The keyhole procedures, enable the patient to go home the same day, with less scarring and quicker rehabilitation to normal life. Dirk Goethel, Managing Director RIWOspine GmbH, Chief Operating Officer, said "We are very proud that our equipment and associated innovative least invasive surgery techniques are now in use at RNOH Stanmore and we look forward to working closely with the hospital´s surgeons in the further dissemination of these techniques."
Mr Michael Mokawem, Consultant Spinal Surgeon at the RNOH added " "It is really exciting and a privilege to be part of the wonderful team at The Royal National Orthopaedic Hospital NHS Trust, offering patients this minimally invasive surgical solution for a debilitating condition, using state of the art equipment."
Mr David Baxter, Consultant Spinal Surgeon at the RNOH said "In Surgery sometimes doing less allows you to achieve more. Thank you to Birender Balain for his superb support".
Mr Birender Balain, Consultant Spinal Surgeon from the Robert Jones & Agnus Hunt Orthopaedic Hospital, Oswestry, proctored Mr Mokawem and Mr Baxter. He added "It is my pleasure to help the RNOH go through the process of selecting, discussing, planning and then performing their first couple of endoscopic cases. It is great to see the technique spreading, and I am sure enthusiastic and skilled surgeons like David Baxter & Michael Mokawem will take the use of spinal endoscopy even further, besides training other surgeons very soon."
RIWOspine UK worked closely with the RNOH and the staff to introduce the new technology to the NHS trust. Andy Singh, Business Manager UK for RIWOspine said "I am excited that the Royal National Orthopaedic Hospital has now the ability to offer its patients such pioneering spine surgery. We worked closely to help train the staff on the new equipment and are excited that the first patients are now being treated using the new equipment."
The RNOH, the largest specialist orthopaedic hospital in the UK, and a recognised world leader in the field of orthopaedics, treats more than 120,000 neuro-musculoskeletal patients a year for complex conditions ranging from acute spinal injuries and bone cancer to chronic pain and joint reconstruction.
Further information can be found at http://www.rnoh.nhs.uk and http://www.rnohcharity.org/